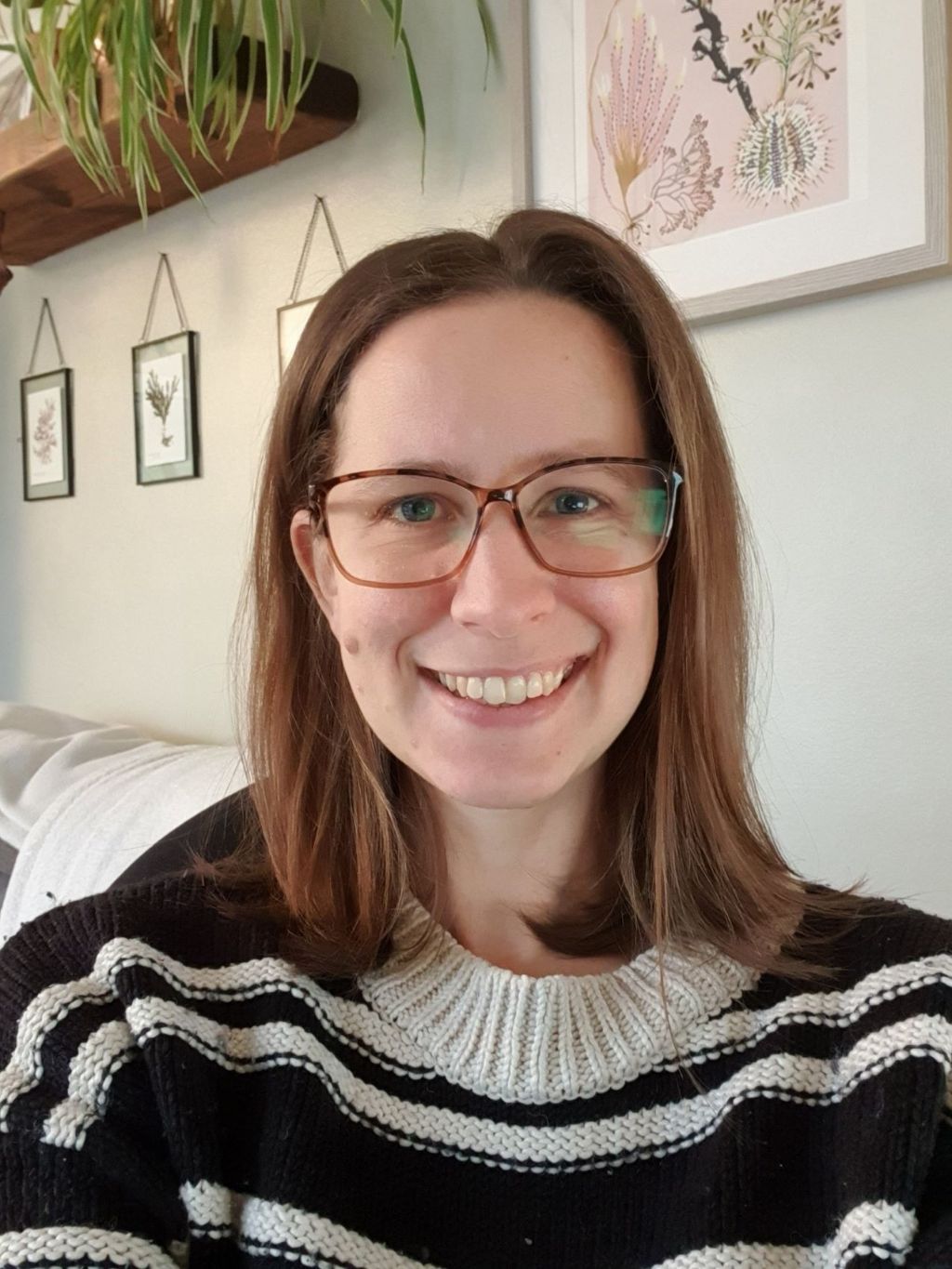 Whilst my degree was challenging and rewarding, upon graduating I was faced with the prospect of working for free indefinitely in order to make a name for myself in the sector, which wasn't a practical option for me. So, saddled with student debt, I decided theatre and film wasn't for me after all, and trained as cabin crew instead. What followed were years of various customer service-based roles, with a substantial interlude to raise my children. I chugged along quite happily for several years, until a change in personal circumstances meant that a part time job to fit around school hours wasn't going to cut it anymore.
For me, the pandemic came at a convenient time, I was on the cusp of needing to make a change in my working life but didn't really have the time or the brain space to decide what that change should be. I was furloughed for many months from my job working in a museum, so had plenty of time to contemplate how best to proceed. I decided that rather than looking for a similar job, simply with more hours, I wanted to completely change the path I had been on for my whole adult life. I wanted something that could offer me progression, to reignite my spark for learning.
I decided to delve into the world of IT, and around home schooling, spent lockdown evenings teaching myself basic coding. I found it fascinating and really enjoyed practicing what I was learning. I realised that for me to have the confidence to apply for roles in this new-to-me sector, I would need to formalise my learning. I knew that having the weight of a qualification from a respected organisation would bolster me into taking a leap from what I had always known into this new, exciting arena. After some digging, I discovered a government funded adult digital bootcamp being offered by Exeter College, and jumped at the chance of being able to add something tangible to my CV. By the end of the 12 weeks, I had grown in confidence of my skills and felt sure that making this change for myself was the right decision. It was at this point that I seriously investigated apprenticeships, to see what they could offer and whether one could be a good fit for me.
I knew that going from part-time to full-time work with study, whilst caring for young children, would be difficult. But, the stipulation of apprenticeships having to allow one day a week for dedicated coursework would mean that I could hopefully complete most of my learning for the course within the working week, taking the pressure off my evenings and weekends. The idea of becoming an apprentice in my mid-thirties was somewhat daunting, having always considered them the domain of fresh-faced 16-year-olds. However, the government, colleges and employers are doing a lot of work to remove this perception, as apprenticeships can be a good option for people of any age. With peoples working lives stretching for far longer than they have previously, the idea of retraining at 30, 40, 50 and beyond is now a viable option, with time still to progress in the new field. Importantly for me, they also provide a training opportunity without the need to pay course fees, whilst still affording the apprentice a wage.
The Met Office immediately stood out to me as an employer to aim for due to the strong reputation it holds as a science and technology employer. Equally, their approach to truly flexible working was a huge draw, as this would give me the ability to manage my parenting responsibilities and commitments alongside work. Finding a suitable vacancy, interviewing, and being offered the role felt like such an achievement, I had overcome the biggest obstacle in my career journey to date. I am at the beginning of my time as an apprentice but reflecting on the steps I have taken just to get to this point fills me with a great sense of pride. It has not been easy, there have been many challenges along the way, and at times I have wondered whether I'm making the right decision but knowing that I am making positive steps to change the path that I am on has kept me motivated. My team have been a dream, they couldn't have made me feel more welcome, and I know that this is the beginning of a new and exciting chapter in my life.
Image: Jane Simeone, Met Office IT Apprentice